Coverage of our PricedOut Index
---
14 February 2014 - Dan Wilson Craw debates private renting with landlord Richard Blanco
---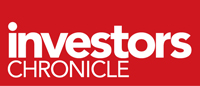 Quote from PricedOut:
"Today's housing market is broken. If people in their twenties have any money left after paying their sky-high rent, it makes more sense to put it towards a deposit on a house."
---

Quote from PricedOut:
"While rising interest rates would increase the cost of mortgages, for most would-be first time buyers the real problem is already-high house prices rising far faster than wages. Higher rates could help dampen competition over the limited supply of homes, and also help those who are striving to save a deposit on their first home."
---

Quote from PricedOut:
"It is a disgrace that so many young adults trying to start a career are being held back by the outrageous cost of housing and rely on their parents for a roof over their heads.

"It won't be long until these young adults will want to have children of their own, meaning a return to the days of three generations crammed into one home.

"This is clearly an untenable situation. We urgently need to build more homes to meet the needs of ordinary families."
---
Quote from PricedOut:
"If there was less speculation in property and a better alternative to home ownership, then ownership might start competing as a tenure, rather than being the least worst option. The vast majority of people want to buy their home. A big part of it is the assumption that house prices are going to keep rising.
---

Report of our research into rents in strong local labour markets
---
City AM's editor comments on our rent findings
---

Quote from PricedOut: 
"Evicting tenants because you're suddenly upset about new government policies is unbelievably heartless, and could lead to more people deciding not to claim benefit for fear of losing their home, and sinking further into poverty," he said, "This is just one symptom of a wider housing market that is simply not working in the consumer's interests. The instability and poor conditions that private tenants have to deal with would not be tolerated in any other market."
---

Quote from PricedOut:
"How can we be expected to save for a deposit on a house, save for a pension, and enjoy an increase in living standards if rent is rising at a vastly higher rate than income? Our broken housing market is leaving more people priced out of home-ownership and forcing them to compete over a limited number of homes."  
---

Report of PricedOut's regional comparison of Help to Buy mortgage repayments and average rents
---
Quote from PricedOut:
"Every month, private tenants are seeing their dream of home-ownership slipping further from their grasp - and all the while they're paying off the mortgage of their landlord who gets rich from rising house prices.

"This is a symptom of a society that treats houses as an asset to speculate on rather than somewhere for people to live. Tinkering with the tax system could help make the system fairer, but under-supply is the real problem. If political leaders were bold and built 1.5 million more homes over the next Parliament, they could make a real difference to the cost of living."