When George Osborne unveiled the misguided Help To Buy scheme to his fellow cabinet ministers, he reportedly told them, "hopefully we will get a little housing boom and everyone will be happy as property values go up", but what the Chancellor doesn't seem to realise is what the public really think about the prospect of house price rises.
An opinion poll by ComRes for ITV News spells out the true picture. A majority of the public think rising house prices are bad for the country as a whole, by a margin of 59% to 26%.
An overwhelming 88% of the public realise that rising house prices are bad for young people, with only a small majority of 48% to 36% think they are good for older Britons.
With the huge burden that rising house prices place on future generations, people also tend to think rising house prices are bad for their own family, by a 47% to 35% margin. On an individualistic level it is a tight race, with 42% saying house price increases are good new personally but 40% saying they're bad, a difference impossible to tell apart within the margin of error.
Instead of 'hoping for a housing boom', the government should respond to what the public want and bring an end to ever-rising house prices. We want the government to officially adopt a target of zero house price inflation. You can help us push for this by signing our petition.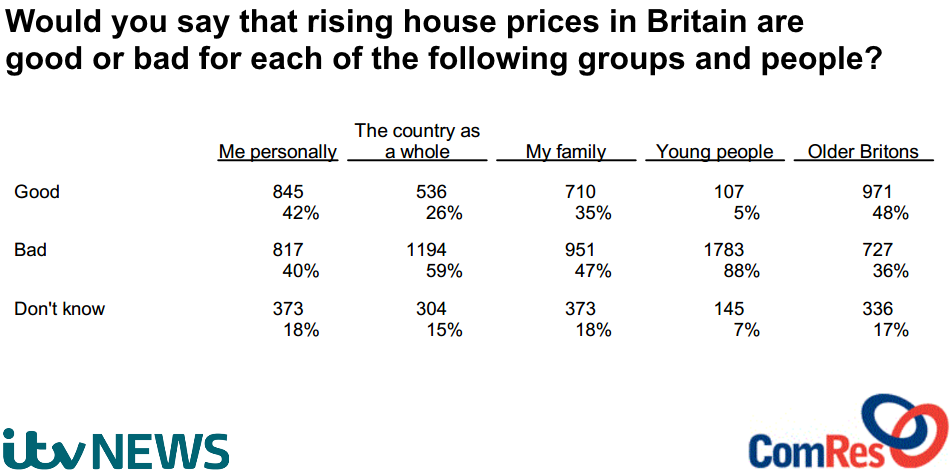 Do you like this post?
---